Luxury
2024 Nissan Maxima The Last Model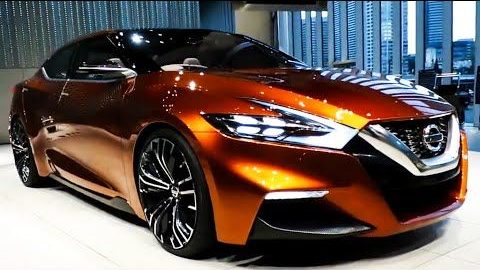 Nissan Maxima is a flagship sedan by Nissan that has been in production since 80s with latest eight generation which is powered by 300 horse power equipped with continuously variable transmission (CVT) on a 3.5 liter V6 engine which would take just almost 6 sec from 0 to 60 MPH. This line up is a famous sedan that would amaze us of the speed that this Nissan sport sedan model can do. Moreover, the last generation of this car adds with almost luxurious features and sport performance.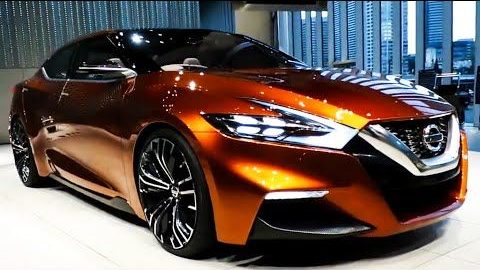 After a long journey of 42 years, the 2024 is going to be the latest production. The release date of 2024 Nissan Maxima is November 2023 with the expected price around $50000 in global market. If you are curious about why it is stopped, the fact is that the market has been interested in to more economical cars like Nissan Altima. The company also will begin transform the future model into EV such as electric sedan. But whether the Maxima will transform into EV, it is not confirmed yet.
The 2023 model is out with 3 trims particularly SV, SR and Platinum with starting price of around $38000 in the US market. You can expect a lot of sport integration in this car. Also, this car is equipped with sport appearance in its machine, interior and exterior. The sporty design enhancement can be seen on this car wheel, pedal, spoiler, shifter, stabilizer bar and suspension. All Nissan Maxima trims also have wanted technology for the buyers. That includes automatic braking, blind spot recognition, street alert. The connection to Apple and Android device is also supported.
Do you agree with this? If you have planned on buying Nissan Maxima on the near two years, so you are lucky to be able to get one last model before it is discontinued. So the company has to discontinue the sale of it because the sale is not high as it was. So there is reason behind it is which is sale. Yes, the car trend changes over times. The variation of cars on the market has grabbed the attention of car buyers. Like crossovers, car brands have flooded the market with it. Car buyers are not into large sedan like 2024 Nissan Maxima or what is coming.
Like all other companies who has transitioned to EV cars like Hyundai, Tesla and VW. The decision of all car companies to shift the production into EV is the market behaviors that like to own EV and other car types. Other brands like big machine sedan like Dodge Charger, Toyota Avalon Chrysler 300 also was being phased out. More people are inclining to buy cars that can include more passengers.
Can you be patient to buy the car changed into EV in the future? Or you just decide to have this car as it is now? You may be considering what type of car can accommodate your need. 2024 Nissan Maxima is suitable car for someone who need sports sedan indeed but the shift towards EV and appearance of other car types will change people behavior for sure.