Sports
The Top Choices of 4 Door Cheap Sports Cars to Consider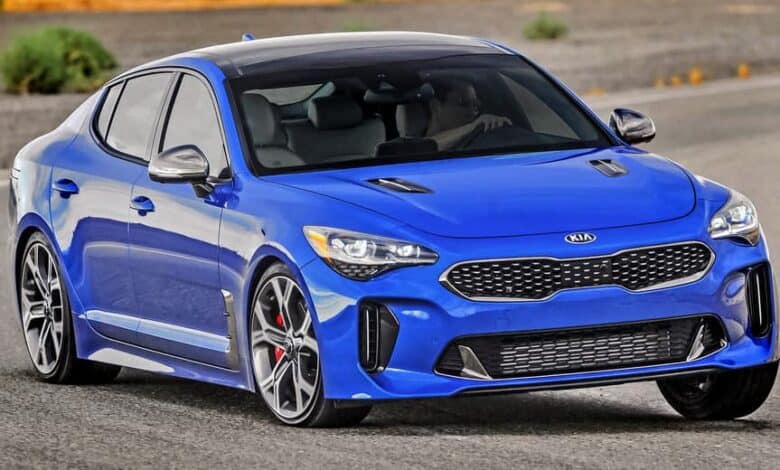 4 Door Cheap Sports Cars – It was not that common for sports cars to have 4 doors because it is designed not to accommodate more than just a pair. Many of them do have rear seat but without the presence of rear doors, they are somewhat useless. Getting to the rear seat is rather difficult by passing through the front doors. Fortunately, nowadays the auto industry sees through the market in a better way in terms of that and the price matter. So, today there are 4 door cheap sports cars to choose from.
An affordable car with a sports car aura as well as rear doors can easily be found in the marketplace. Unfortunately, some of them may not be fully considered as the real sports car in some aspects. Yet, there are still plenty of available choices of affordable sports cars out there. Manufacturers like Kia, Audi, BMW, Dodge, Alfa Romeo, Subaru, and even Porsche are constantly designing and releasing their versions of sports cars with rear doors for better functionality to accommodate more people.
Dodge Charger Hellcat Widebody
The 2020 year model of Dodge Charger Hellcat Widebody is a variation of its two-door high-performance muscle car. Dodge does not want to lose the fight in that market segment for four-door sports cars. According to the USN, it has a 7.8 performance score out of 10. That is the outcome of a Hemi V8 engine boasting up to 707 horsepower. It turns out that the four-door version is an upgraded version of the standard Charger with the most visible upgrade is its Widebody. The price is $72,095 to bring this one of the best 4 door cheap sports cars home.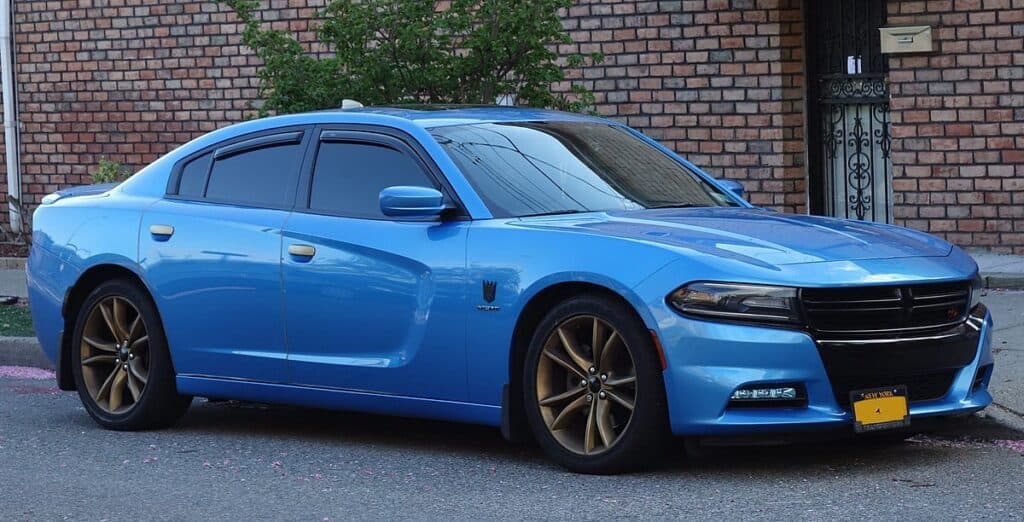 Kia Stinger GT
This car offers an array of luxury hallmarks one of which is the leather upholstered seats. The car is powered by a twin-turbocharged V6 engine that is capable of delivering up to 365 horsepower. Amidst the iconic elements of this car is the sharp-raked roof as well as the flat-bottomed steering wheel for performance purposes. Meanwhile, there is also a Brembo brake system for highly responsive braking for better handling. The starting price of this car is only $33,090 that makes it a cheap car with a high level of performance. The performance rating of Kia Stinger GT is at 8.6 out of 10 according to USN.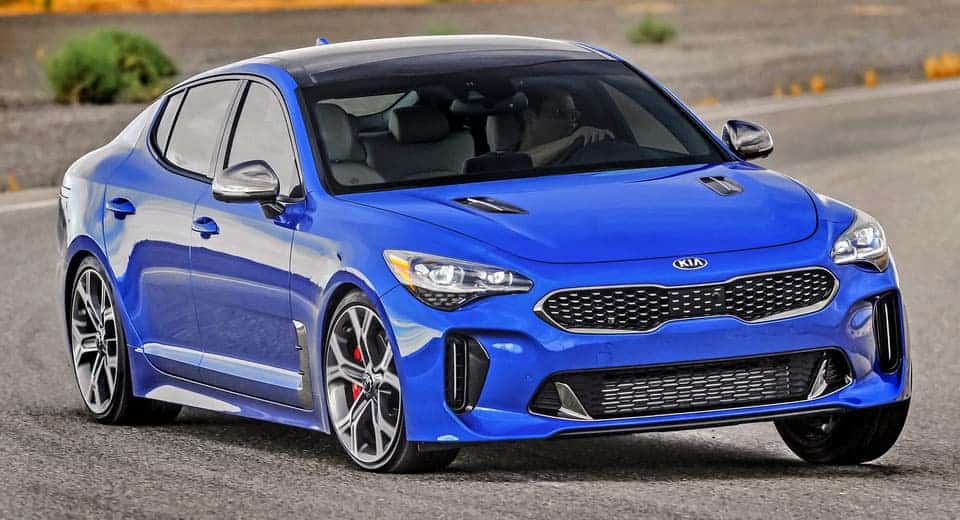 Alfa Romeo Giulia Quadrifoglio
This Italian car brand Giulia offers the Quadrifoglio for car enthusiasts who are looking for a beautiful four-door sports car. It has a powerful engine of twin-turbocharged V6. Its peak power out of that engine is 505 horsepower that makes its 8.7 performance rating out of 10 according to USN. The power is transferred to the wheels using an eight-speed transmission of automatic type. There is a DNA drive mode to choose when driving this car that affects its efficiency. That system offers the options of Dynamic, Natural, and Advanced with different efficiency and performance levels. The price of this 4 door cheap sports cars model from Alfa Romeo starts at $74,500.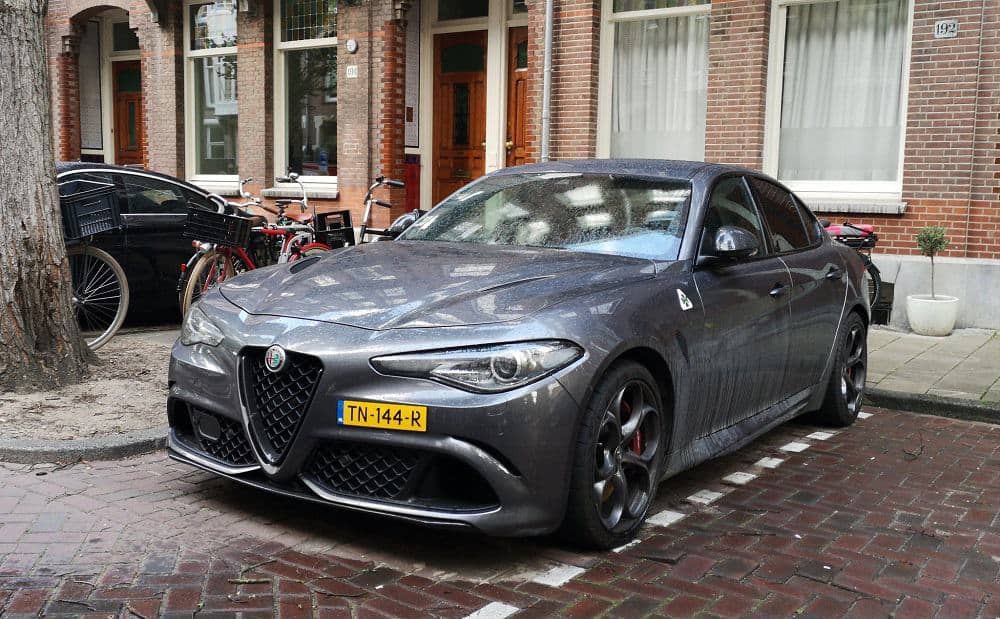 If this is unusual to see sports cars with 4 doors, you might be interested in this more usual of sports car in best 2 seater sports car.